Bitcoin prices reached a new high today of $2,700 per bitcoin. What could possibly go wrong?
It's hard to know where to start, but the parabolic arc of the bitcoin chart is one place. Spikes like this rarely end well. Here's today's bitcoin: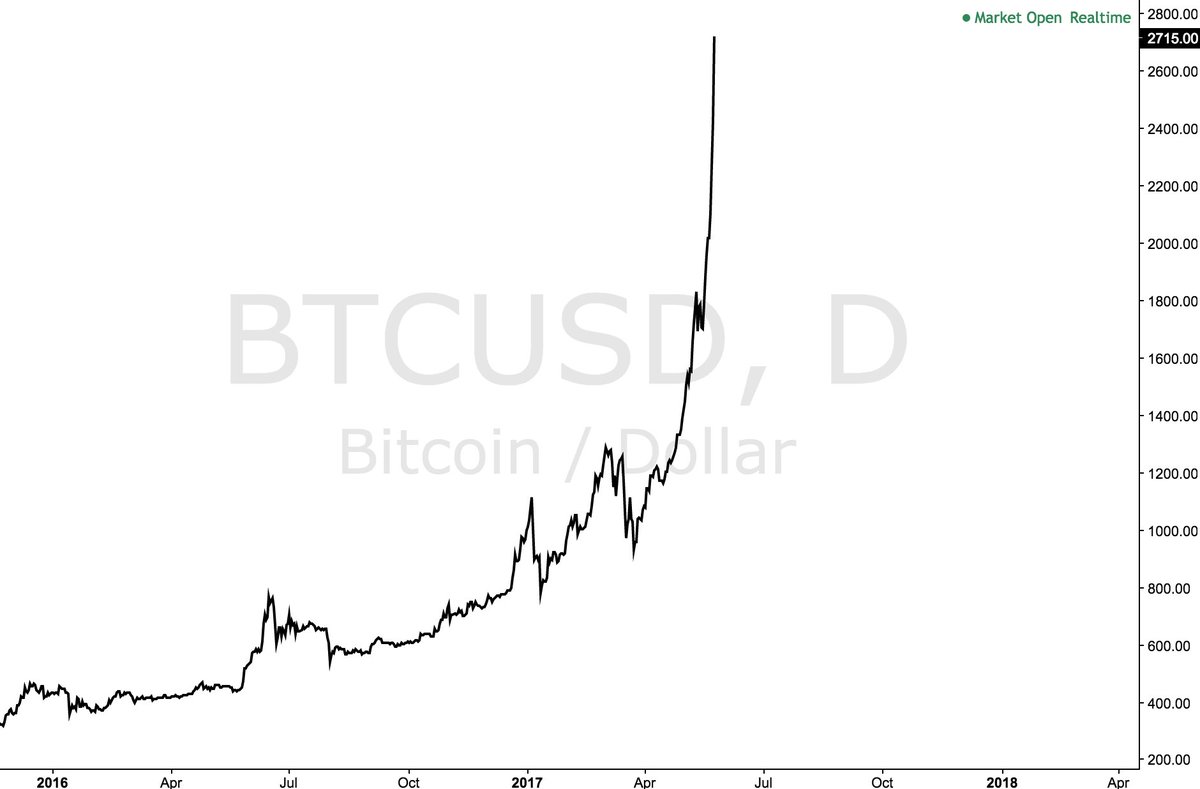 Look familiar? Here's the Nasdaq during its halcyon days.
Of course, there are other reasons to fret about the rapid rise in value of something that has no earnings or dividends, as many of the tech wreck's biggest failures did. One is the increasing cost of mining bitcoins. To create a Bitcoin, you have to use massive computing power to solve mathematical puzzles. The process is fairly succinctly laid out in this useful story: 
"Bitcoins are mined by getting lots of computers around the world to try and solve the same mathematical puzzle. Every ten minutes or so, someone solves the puzzle and is rewarded with some bitcoins. Then, a new puzzle is generated and the whole thing starts over again."
The difficulty of the new puzzle — and the electrical cost of finding the answer — depends on demand. Back in May 2015, the bitcoin network ran on about 343 megawats, or enough to power about a third of the homes in San Jose, Calif. in May 2015.  Another estimate put the cost of mining one bitcoin at the same rate as running an average home for 1.57 days. (Bitcoins are granted in blocks, rather than individually).
Back then, a bitcoin was worth about $650. You can find out the current cost of mining bitcoins here.
Aside from the rising costs of mining bitcoins, there's the theft problem. The problem with untraceable currency is that, well, it's untraceable. Once it's gone, it's pretty much gone. And like many things stored on computers, bitcoins are vulnerable to hacking, as the 2014 theft of $700 million in bitcoins from Mt. Gox demonstrated.
Why invest in bitcoin? I honestly can't imagine. If you're thinking that government-issued money is going to go away, it's hard to imagine bitcoin transactions in the smoking rubble of civilization. (As a friend of mine noted, it would probably be better to have a few things to trade, like food or wine). And it's hard to imagine that governments will long tolerate alternative currencies. And bitcoin certainly doesn't seem to be immune to bubbles. I hope you are.
Update: That was fast. Bitcoin's down 9% today.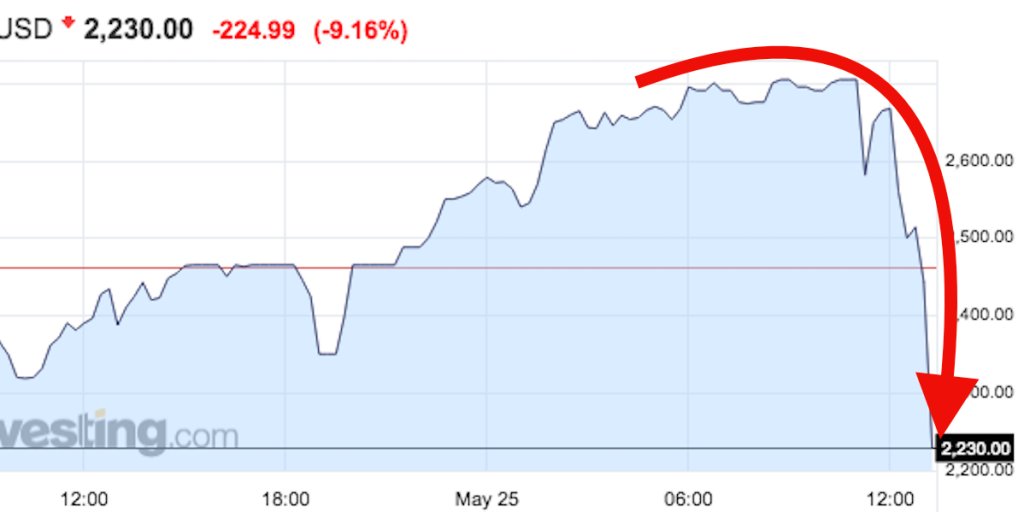 Thanks to Business Insider for the two charts, and the smart reporting.